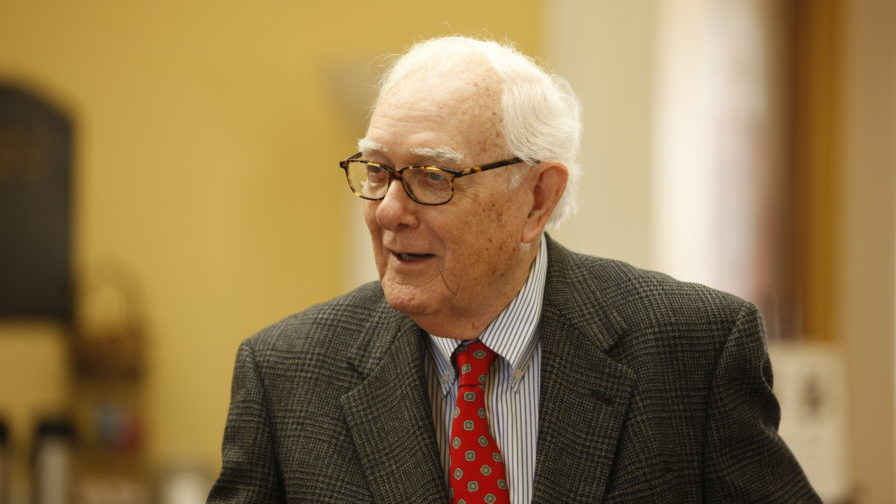 John Colley: From the Beginning
By Dave Hendrick
How does one tell the story of a man who, over the course of 50 years, became synonymous with the University of Virginia Darden School of Business experience? Someone who left behind a lucrative and game-changing career in the private sector to help an upstart regional business School grow to greatness — and largely achieved his aims.
Someone who has won seemingly every teaching award and plaudit — often many times over — and inspired untold sums of philanthropy from former students eager to give back in their favorite professor's name.
Someone about whom former students still tell tall tales, stories of athletic feats and classroom and social hijinks that are too perfect to be true, and yet probably are.
From the beginning.
Professor John Colley came to Darden in 1967, part of a trio of new, young professors who would help define the School in the ensuing half century.
Before he was a beloved and occasionally feared teacher and mentor, Colley made a name for himself researching in the private sector, applying his novel concepts for optimizing production in high-tech factories using computer-assisted predictive analytics for the Hughes Aircraft Co.
"It was an unbelievable success," Colley recalls. "It became the modus operandi."
When the research — which would become the subject of Colley's dissertation at the University of Southern California —  became influential and was adopted as standard practice at many major manufacturers around the world, the young professor with the big ideas could have gone anywhere, but Darden Dean Charles Abbott convinced him that his impact at Darden could be profound.
Colley says he decided to come to Darden after a single meeting with Darden's first dean. In Colley's telling, Abbott said he needed Colley's help to build something special — not just another state business school — in large part by attracting and graduating the very best students.
"He replied that as a startup, we had to admit the best, strongest class and weed out the weakest students," Colley says. "I decided to come to Darden that day."
Friend of the Students
Although he expected excellence in the classroom, Colley helped set a friendly and informal tone for faculty-student interaction at Darden that continues to the present day. Coming from a graduate program where students were "scared to death" of their professors, Colley did not so much break down walls between faculty and students as he simply failed to erect any. He left his door open at all hours, rarely missed First Coffee, joined students at their parties, called them at home to make sure they understood the day's case and took all comers who would challenge Professor Alec Horniman and him on the Memorial Gymnasium basketball court.
On the latter point, Colley says he would regularly challenge students to foul shooting competitions, with the loser buying lunch and claims to have lost to only one student ever.
"It was just a way of putting a little humanity into things," Colley says of his time spent with students outside of the classroom. "Taking out some of the rigor."
The upshot of that kind of contagious devotion to students was generations of young people who graduated from the School with a special bond with Darden and Colley. Many repaid their thanks by returning to Colley's classes to teach and share lessons from the real world and by donating to scholarships or other initiatives in Colley's honor.
Speaking at a recent Darden event honoring Colley and his efforts to bolster the Darden Jefferson Fellowships, John Macfarlane (MBA '79) noted that while he had "the misfortune" of never taking a course with Colley, the professor nevertheless "learned my name and my personal interests along with those of virtually all of my classmates."
Macfarlane, who went on to become a devoted contributor to Darden and UVA, said he struck up a 40-year friendship with Colley, and routinely sought his counsel in subsequent years.
"I think it's fair to say that even Charlie Abbott could not have anticipated the extent to which John Colley contributed to the University," said Macfarlane.
Darden Professor Jacquie Doyle (MBA '89) is among those who cite the Colley influence as formative for her professional life.
After her first year at Darden, Doyle spent her summer as a research assistant for Colley, writing cases and working on various projects. As her MBA career drew to a close, Doyle says Colley suggested she consider Darden's Ph.D. program. She listened, and Colley later served as her dissertation chair.
After teaching at the UVA McIntire School of Commerce, Doyle returned to Darden at Colley's urging, and began a process she likens to something of an apprenticeship in Operations and General Management instruction.
"He taught, then we co-taught, then I taught and he started sitting in the back of the room like the color commentator on Monday Night Football," Doyle says. "I was the professor, but he had all the stories and experience."
Doyle says that arrangement carried on for roughly 15 years. Eventually, the former student took the baton on one-time Colley-led courses, including the perennially popular "General Managers Taking Action" and "Reading Seminars in Management," both of which routinely bring Colley's former students back to Darden to teach.
Now roughly three decades into a professional collaboration, Doyle says her career lends credence to the notion that "once you work for John Colley, you always work for John Colley."
"It's been a great thing for me, but I hope for him, too, to be able to pass on his legacy," says Doyle.
An Eye for General Management
Another of Colley's great contributions to Darden was to focus some of the School's energies on general management.
Colley recalls seeing peer schools abandoning the study of the enterprise in favor of flashier disciplines and saw an opportunity for Darden to own the general management space.
He did his part to bolster an area that would become one of Darden's great strengths by teaching courses and writing cases focused on large multidivisional companies where the business leader needed to understand how the pieces fit together.
"We focused on the whole," Colley says. "Ideas are worth nothing unless you can implement them."
That focus has brought global renown to Darden, with the Financial Times in 2016 again naming the School the world's best MBA for general management.
While Colley's devotion to the Darden School is unimpeachable, he says his professional life has always played second fiddle to his personal. Indeed, for someone who is perceived to have given all to the School, Colley says spending time with his family was and is the greatest pleasure of his life.
When the School year wrapped, Colley says generations of Darden administrators knew not to expect to see him in Charlottesville anytime soon, as he'd be spending all summer at Wrightsville Beach in North Carolina with his family.
"I've been here 49 years and not one dean out of the nine has ever asked me to be here one day during the summer," says Colley.
It was part of the unwritten, understood rules. Darden would get all of Colley during the School year, but summers were for family.
As Colley stares down the end of his Darden career, he is pleased to recount parts of it. Not because he wants to see another story of his deeds or accolades, but because he thinks it's important that current and prospective students have a sense of the School's history, and understand where the School came from to better understand where he believes it needs to go.
To Colley's mind, Abbott's vision of building the School by attracting the very best student remains as relevant today as it did in the late 1960s.
A man with no professional or personal regrets, Colley is excited about the still-unfolding Darden story and pleased with the role he's played in Darden's history.
Says Colley, "I would like for people to remember that I was single-mindedly focused on the development of a world-class, top graduate business school."
About the University of Virginia Darden School of Business
The University of Virginia Darden School of Business prepares responsible global leaders through unparalleled transformational learning experiences. Darden's graduate degree programs (MBA, MSBA and Ph.D.) and Executive Education & Lifelong Learning programs offered by the Darden School Foundation set the stage for a lifetime of career advancement and impact. Darden's top-ranked faculty, renowned for teaching excellence, inspires and shapes modern business leadership worldwide through research, thought leadership and business publishing. Darden has Grounds in Charlottesville, Virginia, and the Washington, D.C., area and a global community that includes 18,000 alumni in 90 countries. Darden was established in 1955 at the University of Virginia, a top public university founded by Thomas Jefferson in 1819 in Charlottesville, Virginia.
Press Contact
David Hendrick
Associate Director, Editorial & Media Relations
Darden School of Business
University of Virginia
Hendrickd@darden.virginia.edu
+1-434-964-8724