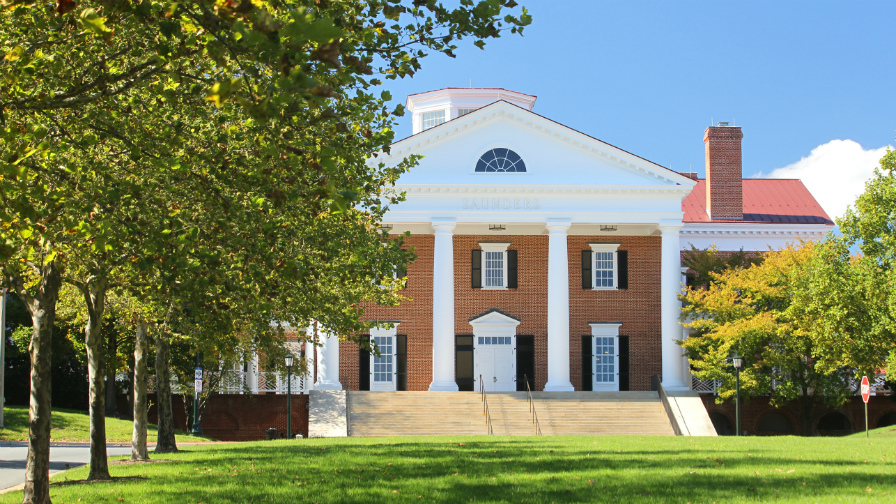 Global Thought Leaders Examine Present, Future of Stakeholder Theory at UVA Darden Summit
By Emma D'Arpino
The University of Virginia Darden School of Business is an academic home of sorts for stakeholder theory, given Professor Ed Freeman's work pioneering and advancing what has grown into a fundamental concept in management.
And so Darden and its Institute for Business in Society were fitting hosts for the Summer Institute in Stakeholder Theory, which convened a select global group of 25 advanced doctoral students, post-doctoral applicants with excellent academic credentials and junior faculty with interest in stakeholder approaches to business research. The attendees represented numerous universities, backgrounds and nationalities, and are recognized as some of the top scholars in stakeholder theory.
The focus of the weeklong institute was to enhance understanding of current research and trends in stakeholder theory, build relationships among stakeholder theory scholars, and enable the attendees to conduct more robust research.
"Holding an institute like this is important because it gathers global thought leaders and encourages them to engage with one another and learn from one another," said Freeman. "It also facilitates new inquiry into how stakeholder theory can address some of the current challenges that businesses face while promoting new research ideas among scholars around the world."
Stakeholder theory is the subject of Freeman's groundbreaking book, Strategic Management: A Stakeholder Approach, originally published in 1984.  The theory suggests that shareholders are merely one of many stakeholders in a company, and that a company's success lies in satisfying all of its stakeholders — not just those who might profit from its stock.
Freeman and Darden Professors Andy Wicks, Bobby Parmar and Jared Harris each helped lead the institute, which included several panels, sessions, lectures and workshops.
The institute began with discussions about the complexity of addressing what stakeholder theory is and what it entails. The faculty offered varying insights on the matter, with empirical, normative and instrumental explanations all provided. The discussion also revealed that, regardless of the lens one uses to look at stakeholder theory, it is clearly a practical and relevant concept in business today.
"Creating value for stakeholders is a topic that impacts every aspect of our society, from climate change to innovation," Parmar said. "As stakeholder thinking continues to grow in business, politics, and beyond, there are important research questions that we need to address to continue to develop best practices."
The panels and faculty-led sessions focused on areas of current research and opportunities for future research, addressing topics such as using qualitative methods to advance stakeholder theory, criticisms and responses to stakeholder theory, stakeholder theory and philosophy, applying stakeholder theory in organizations, and stakeholder theory in business disciplines. In addition to faculty-led sessions, attendees took part in a seminar in which they submitted a prepared draft of a research paper involving some aspect of stakeholder theory to be workshopped and edited based on feedback from faculty and colleagues during their weeklong stay at Darden.
"Everyone demonstrated a willingness to jump in, and each day everyone committed to the program and to each other, which made for a really fun experience," said Wicks. "The size of the group also gives me hope for the future of stakeholder theory."
The institute concluded with an appreciation event, in which everyone in attendance shared aspects of the program they found valuable. During this discussion, people cited the high quality of each of the sessions, the detailed and helpful feedback received on research papers, and the new relationships they formed as some of the many positive takeaways from their week at Darden.
About the University of Virginia Darden School of Business
The University of Virginia Darden School of Business prepares responsible global leaders through unparalleled transformational learning experiences. Darden's graduate degree programs (MBA, MSBA and Ph.D.) and Executive Education & Lifelong Learning programs offered by the Darden School Foundation set the stage for a lifetime of career advancement and impact. Darden's top-ranked faculty, renowned for teaching excellence, inspires and shapes modern business leadership worldwide through research, thought leadership and business publishing. Darden has Grounds in Charlottesville, Virginia, and the Washington, D.C., area and a global community that includes 18,000 alumni in 90 countries. Darden was established in 1955 at the University of Virginia, a top public university founded by Thomas Jefferson in 1819 in Charlottesville, Virginia.
Press Contact
David Hendrick
Associate Director, Editorial & Media Relations
Darden School of Business
University of Virginia
Hendrickd@darden.virginia.edu
+1-434-964-8724